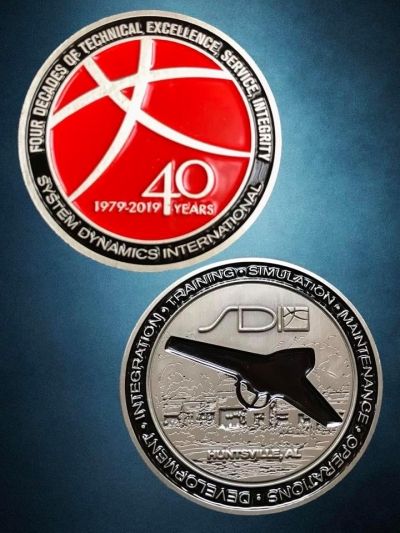 System Dynamics International Celebrates its 40th Anniversary!
SDI, founded in 1979, commemorates 40 years in Industry.
System Dynamics International, Inc. (SDI) is celebrating its 40th anniversary as a leading company in aviation support, training, and technology services. The company was founded in 1979 in Florida and moved its headquarters to Huntsville, Alabama in 1989. SDI's current headquarters location in Cummings Research Park followed in 2007 and served as the location of the recent open house for its employees, customers, and associates old and new.
Board Chairman, Pamela Barratt White remarked: "We have achieved this milestone through the quality service and dedication of our associates and our culture of technical excellence and integrity that exists throughout the entire organization. We have dedicated ourselves to 40 years of service to the Department of Defense. Throughout 2019, we will be celebrating our beginnings, applauding our achievements, and shaping our plans for the future."
SDI is a Woman-Owned Small Business (WOSB), technical and engineering services firm with a focus on Aviation training, modeling and simulation of military platforms, and simulator operations and sustainment both CONUS and around the globe. SDI is ISO 9001 certified, assuring consistent quality and rigorous attention to maintaining high standards of performance.