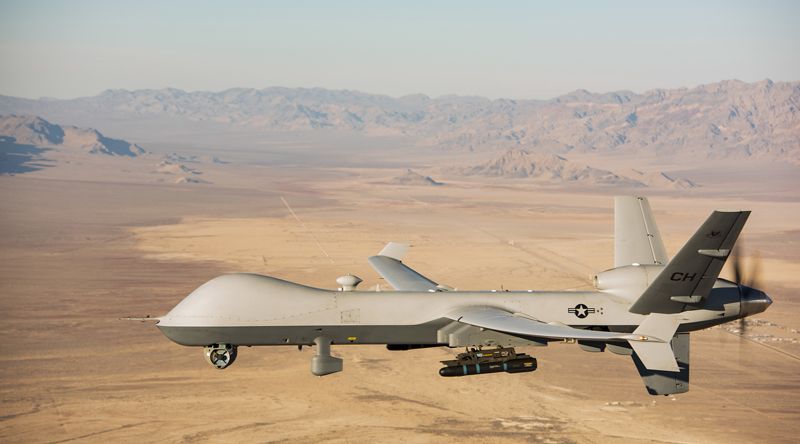 SDI Awarded USAF MQ-9 Reaper Contract
System Dynamics International Awarded USAF MQ-9 Reaper Aircrew & Test Support Contract
System Dynamics International, Inc. (SDI) is pleased to announce the recent award of the MQ-9 Reaper Unmanned Aerial System Aircrew and Test Support Services contract in support of the Air Force Life Cycle Management Center (AFLMC), Wright-Patterson AFB, Ohio. Contract services will be supported by teammate, CAE Mission Solutions, Inc. (CAE MSI), to deliver Production Acceptance Testing, Developmental Flight Test Support, Aircrew Support Services, and Administrative Support.  SDI will also support Foreign Military Sales (FMS) Test and Development services for partner nations when required.
"Serving the Air Force in this capacity aligns our long history of operational and technical UAS expertise in a role fundamental to continued MQ-9 Reaper operations," said J. Brandi White, CEO of SDI.  "We are honored with the trust this prime contract reflects and look forward to continued service to the Air Force with our partners at CAE MSI."
This award complements SDI's existing capabilities in Unmanned Systems which includes Test, Development, Systems Engineering, Operations, and Simulation to various customers across the Department of Defense.
SDI is a Woman-Owned Small Business (WOSB), technical and engineering services firm with a focus on Aviation training, modeling and simulation of military platforms, and simulator operations and sustainment both CONUS and around the globe. SDI is ISO 9001:2015 and AS9100D certified, assuring consistent quality and rigorous attention to maintaining high standards of performance.